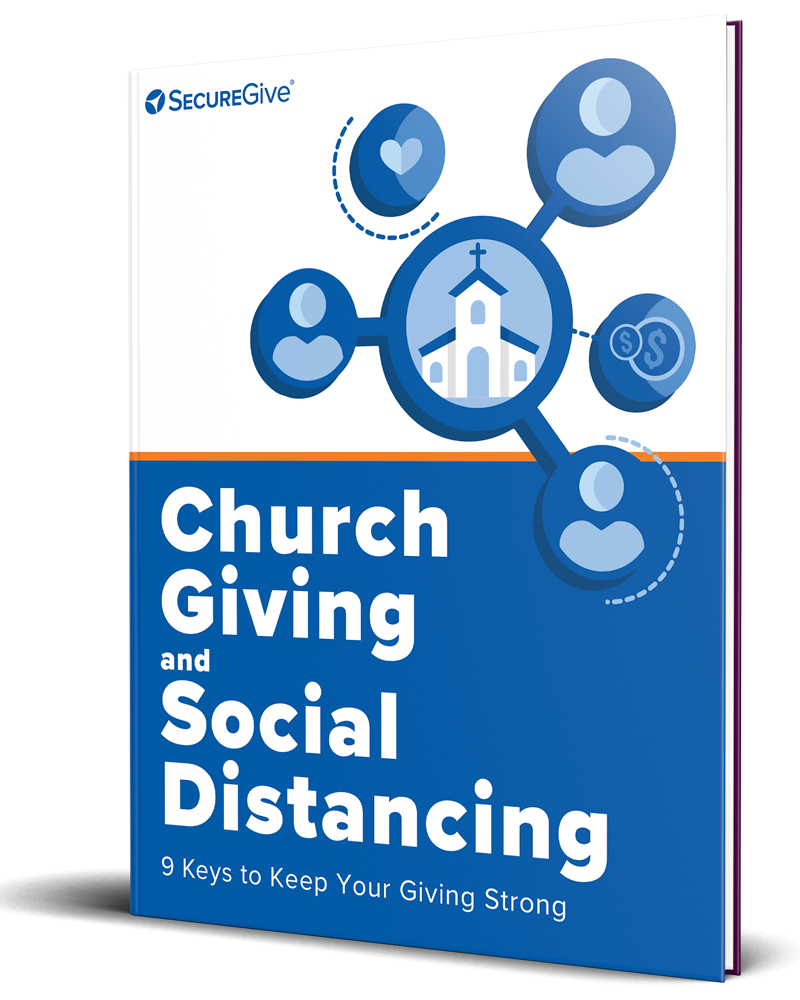 Church Giving and Social Distancing
We're all in uncharted territory. In a matter of weeks the way we approach church has been radically overhauled. How do you maintain or build strong giving in the midst of social distancing? Download your free copy to discover 9 keys to keep giving strong.
In this ebook you'll discover...
Biblical and practical ways to communicate the importance of giving and build engagement.
How to create an effective giving strategy in an online only church.
Creative and practical ways to keep people connected to your church and to each other.
SecureGive has 15 years of experience serving churches like yours. After reshaping the giving landscape, SecureGive continues to bring innovative features to help churches grow giving.
73% of churches using SecureGive grew their giving last year. Ministry shouldn't be limited by stagnant giving.
Every person is different, so different people are going to give different ways. The SecureGive generosity ecosystem enables you to meet every giver where they are.
SecureGive provides giving software, implementation strategy, and stewardship coaching to churches around the country.
SecureGive was founded 15 years ago by a pastor who believed there was a better way to engage the generosity of his church. Since that morning in 2004 when SecureGive was born, our mission has remained the same: to provide churches with the best tools to empower their people to give. We truly believe that every church and non-profit can be fully funded.